The Top 5 Must-Have Features for Build-to-Rent Apartment Apps
Build to rent apartment app development
The demand for Build-to-Rent apartments are increasing, and with it, the need mobile app development or wep app development is rising to meet tenant expectations. A successful build-to-rent apartment app will manage to improve tenant engagement and introduce the next level of convenience for the end user. As a property developer, if you're looking to build an app for you next Build-to-Rent development, here are a list of the top 5 must-have features for your app: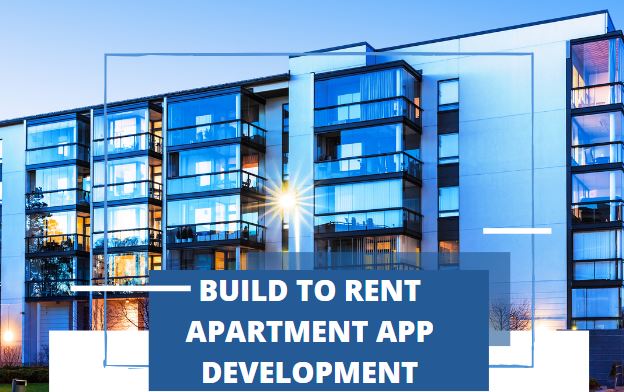 1. Staying Connected: The app should allow tenants to feel connected to their neighbours and the building management team. This can be done via features such as a Digital Noticeboard or a Building Announcements page, which will keep tenants informed about all aspects of their living experience. Events are also a great way for tenants to stay connected with their neighbours. A great build-to-rent apartment app will allow tenants to be notified of upcoming events around their area and RSVP where required.
2. Secure Payment Processing: Whether it's paying their rent, utility bills or groceries, tenants should be able to make secure payments through the build to rent apartment app, using either their credit card, bank transfer or direct-debit. The app could also integrate with local cafes and grocery stores to allow tenants to buy their everyday products at a lower price through bulk buying, as we have done with our Assemble app. A transaction history page is also a great way for tenants to view all of their past payments and charges easily via the app.
3. Access control integration: The app should be able to integrate with existing access control systems used in the building. This will make it easier for tenants to access their apartments without the need for physical keys. We have developed apps connected with Salto and HID access control systems.
4. Maintenance Requests: Tenants should have an easy way to submit maintenance requests through the build to rent apartment app, so they can get help from the property manager as soon as possible. Once submitted, tenants should also have the ability to track the progress of their request, and get notified once resolved.
5. Parcel Delivery and Facilities: Tenants should be able to receive notifications and alerts whenever a parcel has arrived for them. They should also be able to fully utilise all the facilities and amenities in the building such as booking a function room or barbecue area.
Tenant Engagement Apps
With these five features in mind, developers should strive to create Build-to-Rent apartment apps that will be an invaluable companion for tenants.
Applickable has had the opportunity to work with a Build-to-Rent developer, Assemble Communities, to create a tenant engagement app which includes all of the features above.
For more information on mobile or web app development for Build-to-Rent apartment apps, feel free to contact us or call us on 0390056779. We are right here in Melbourne.